WTEL is southeast Nebraska`s premiere food waste recycling company. WTEL provides food waste collection services to businesses, institutions and special events in Lincoln and surrounding communities across southeast Nebraska.
Daily, weekly, monthly and one-time rates are available. Contact WTEL for more information and to schedule your service today!
What can go in your Organics bin?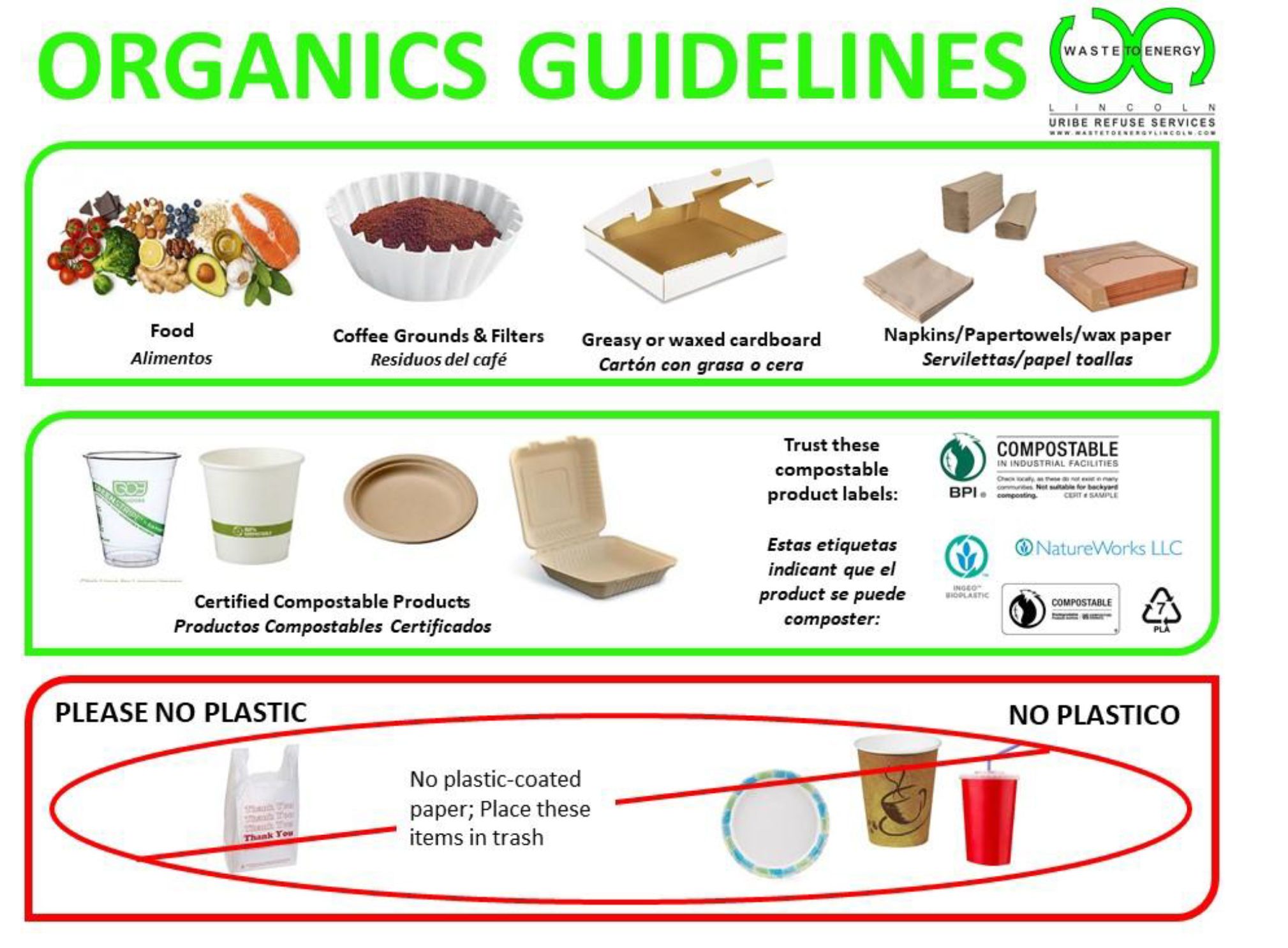 Click here to find out if your materials are certified compostable!